Shortlink :
https://www.oananews.org//node/667337
The shortlink copeid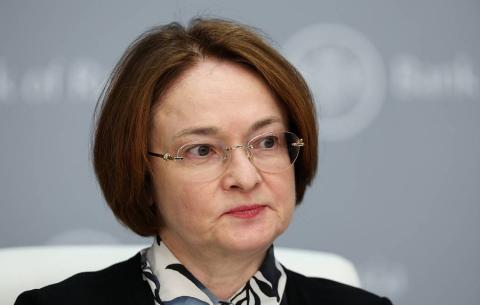 Bank of Russia Chief says cash will not disappear from circulation
MOSCOW, September 15. /TASS/. Cash will not disappear from circulation and the demand for it does not go away, Governor of the Bank of Russia Elvira Nabiullina said at a press conference following a meeting of the regulator's board of directors.
"Our fundamental position is that people should be able to choose how to make payments. We are presenting choices. We are still developing cash, and we are even creating a new series of banknotes with a fresh design. So cash is not going away, there was and still is a demand for cash," she said.
Head of the State Duma Committee on the financial market Anatoly Aksakov said in early September that the digital ruble can be used in international payments by 2025.
The Bank of Russia said earlier that the digital ruble will not be a substitute for bank accounts and deposits: interest will not be charged on balances in the wallet, moreover, it is planned to introduce a limit on the amount of funds stored in them. This is needed to prevent an outflow of liquidity from banks and a decrease in lending.
Paying for goods and services using the digital ruble will be similar to paying with a QR code through the Faster Payments System. It will be possible to pay with the digital ruble offline, without access to the Internet. The client will transfer part of the digital rubles to a separate offline wallet. Its use will be similar to paying in cash, where credit cards are not accepted. The launch of the offline mode of the digital ruble is scheduled only at the second stage of the project, approximately in 2024. It is also planned to launch the exchange of the digital ruble for foreign currency and open wallets for non-residents.
Bank of Russia's Chief Elvira Nabiullina stated at a meeting between Russian President Vladimir Putin and the government on July 19, 2023, the mass introduction of the digital ruble could happen at the beginning of 2025.
Photo by Sergey Bobylev/TASS