Chinese Companies Account For The Largest Share Of Iraq's Oil Exports For February
Printer-friendly version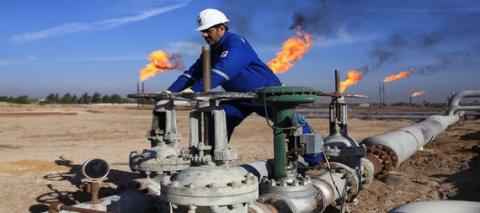 Baghdad / NINA / - The Iraqi Oil Marketing Company "SOMO" announced today, Monday, that the Chinese oil companies were the most numerous to buy Iraqi oil during the month of February.
In a statistic published on its official website, SOMO stated that the share of "Chinese companies was 7 companies out of 35 companies that purchased oil during the month of February."
It added, "Indian companies came second with 6 companies, American companies came third with four companies, then South Korean companies came fourth with three companies, and Italian, Japanese and Greek companies came with two companies each."
SOMO indicated that "the rest was distributed among (Dutch-British), Russian, Emirati, Egyptian, Jordanian, Kuwaiti, Spanish, Turkish and French companies, with one company for each of them."
SOMO explained that it "depends on the sale of Iraqi oil on the main criteria for contracting with large, medium, independent and vertically integrated governmental international oil companies," noting that "the most prominent international companies that bought Iraqi oil are the Indian company, Hindustan, Korea's Kukas, China's Petrogene, American Exxon Mobil, British-Dutch Shell, and the Italian Eni./ End