AA signs agreements to share news with Japan, Russian news agencies
Printer-friendly version
Send to friend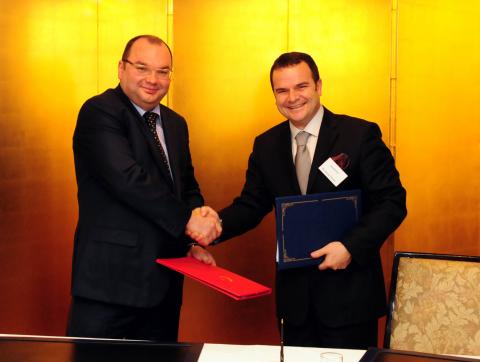 TOKYO (AA) - November 29, 2012 - The Anadolu Agency has signed agreements with Japan's Kyodo News Agency and Russia's Itar-Tass to share news.
The agreements were inked on Thursday by AA Board Chairman and Director General Kemal Ozturk, Kyodo's Director General Satoshi Ishikava and Itar-Tass Director General Sergei Mikhailov.
"When information is needed on Turkey, it is not right to get it from Western agencies. That is why we need a direct link between our agencies," Ozturk told reporters before the penning of the agreement with Kyodo.
Ozturk said Japan should increase interest in the Middle East and the Balkans, adding that The Anadolu Agency was influential in those regions.
Ozturk also held separate meetings with head of India's PTI News Agency Shakel Ahmed and Australia's AAP News Agency Bruce Davidson.