Shortlink :
https://www.oananews.org//node/456881
The shortlink copeid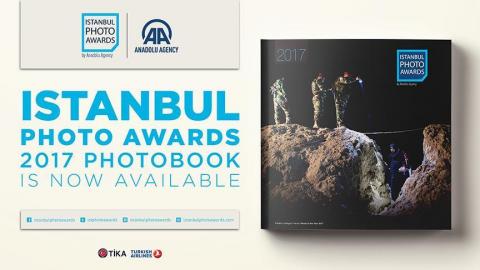 Anadolu Agency publishes Istanbul Photo Awards album
ANKARA Anadolu Agency has published an album of the winning images in this year's "Istanbul Photo Awards 2017" that saw around 25,000 entries in eight categories. Twenty-two photographers from 17 countries received awards at the March contest sponsored by Turkish Airlines and Turkish Cooperation and Coordination Agency (TIKA). Winners were chosen between March 19-22 during a meeting in Central Anatolia's historic Cappadocia region. French photographer Frederic Lafargue's Fleeing Daesh, which was named Photo of the Year, is the album cover. Aris Messinis's series Death in the Mediterranean for Agence France Presse, which won the News Series Award, and Adam Pretty's photo Below the Surface taken for Getty Images, which won the Sports Single Award, will also be included in the album. Other winning photographs include Patrick Smith's Sports Series, Mary Gelman's images of victims of domestic violence, Kemal Jufri's Feeding Orphaned Orangutans, Johnny Miller's series on Papwa Sewgolum Golf Course, and pictures of Street Training in Gaza taken by Hosam Salem -- a freelance photographer who took the Young Photojournalist Award for the first time in the contest's three-year history. The photo album will be delivered to professional photographers both in Turkey and around the world. It will also be available at www.istanbulphotoawards.com, the competition's official website. Winning images to go on display in Izmir An exhibition of the winning images will open in Turkey's western Izmir province on Sep. 7. The Folkart Gallery will display the images for a month. Earlier, a total of 126 images were displayed in Istanbul and Ankara. Anadolu Agency is also planning to open two more exhibitions in New York and Moscow in October.