Blinken commends Indonesia's G20 leadership on global health
Printer-friendly version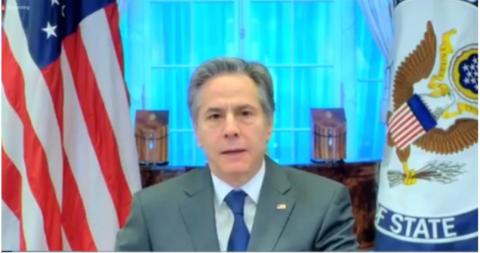 Jakarta, February 16 (ANTARA) - US State Secretary Antony Blinken lauded Indonesia's leadership in discussing global health issues at the forum of the group of 20 major world economies (G20), the US Embassy in Jakarta noted in a statement, Tuesday (Feb 15.
Blinken called on all nations in the world to look to the future and bolster global health security for the next emergency.
The US state secretary affirmed that it meant ensuring sustainable financing for pandemic preparedness and response, including well-financed international institutions and a new fund at the World Bank that focuses specifically on providing for the capacity that we need to prevent, detect, and respond to future threats.
"I want to commend Indonesia for using its leadership of the G20 this year to move us forward on this front," Blinken remarked at the COVID-19 Global Action Meeting held on Monday (Feb 14).
The US state secretary noted that the meeting was decisive in the fight against COVID-19.
At the meeting, Blinken also emphasized the fact that the COVID-19 pandemic was still not over.
"As you know, the World Health Organization has set the goal of vaccinating 70 percent of people in every country across every income level by this September. At the rate we're going, we are well below our target," he emphasized.
Citing a recent analysis, Blinken also noted that while nearly 80 percent of the people are vaccinated in upper-, middle-, and high-income countries, the figure falls to below 11 percent in low-income countries.
In January 2022, the World Health Organization (WHO) warned that almost 90 countries from across the world are not on track to achieve the 70-percent goal.
It means billions of people remain vulnerable to COVID-19, and the world remains susceptible to new variants that may be even more lethal and transmissible than the ones experienced so far.
"Hence, we need to take all efforts and contributions that our countries are already making and intensify them and better coordinate them, so that we can achieve our targets and end the acute phase of COVID-19 this year," Blinken stated.
This year's G20 Indonesia presidency raised the topic of global health recovery as one of the priority issues in addition to two other matters: the green energy transition and digital transformation.