Indonesia to hold G20 energy transition session in Yogyakarta
Printer-friendly version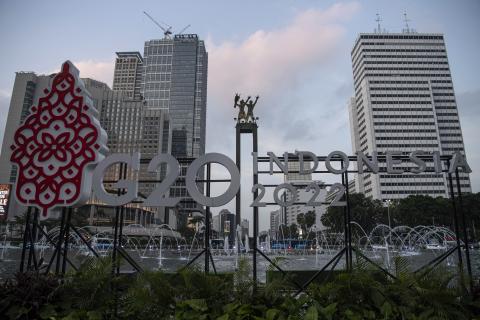 Jakarta, March 14 (ANTARA) - The Indonesian Ministry of Energy and Mineral Resources (ESDM) will hold an inaugural session of the Energy Transition Working Group (ETWG) at the G20 Indonesia Presidency forum in Yogyakarta on March 24-25, 2022.
Expert Staff to the Minister of ESDM for Strategic Planning, concurrently head of ETWG, Yudo Dwinanda Priaadi, in a statement here on Monday, stated that the main topics of discussion at the meeting pertained to three priority issues: access, technology, and funding.
"This presidency is very essential for Indonesia as a global citizen in supporting clean energy and the world's climate," according to Priaadi.
Regarding energy access, the working group will discuss the need to create affordable, reliable, sustainable, and modern energy for all countries, especially regarding electrification.
Moreover, the working group will discuss efforts to improve and utilize technology for clean industrial development, integration of renewable energy, and energy efficiency.
Meanwhile, in terms of funding, Indonesia will encourage developed countries to invest and finance various innovations for developing renewable energy, including collecting promises from developed countries to shore up US$100-billion funding to deal with climate change since such a promise had yet to be realized.
Apart from the three priority issues, the meeting of the G20 energy transition working group will also discuss about the basis for the energy transition as well as the main plans and designs for the Road to Bali Communique that will be attended by related ministers to accelerate the energy transition process, with results of the meeting to be ratified in September 2022.
The event is expected to produce policies that can strengthen a sustainable global energy system as well as a just transition in the context of sustainable recovery.
ESDM Minister Arifin Tasrif had earlier noted that the G20 energy transition pillar will garner stronger global commitments in order to achieve energy access targets in the 2030 Agenda for sustainable development.
Through this forum, Indonesia has the opportunity to encourage global collective efforts to accelerate global economic recovery inclusively.
The energy transition forum is also expected to produce more concrete policies to strengthen a sustainable global energy system as well as a just transition in the context of sustainable recovery.