Shortlink :
https://www.oananews.org//node/623845
The shortlink copeid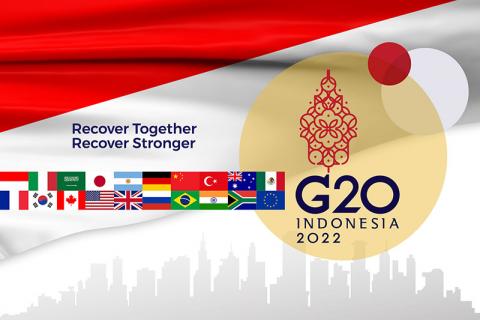 Indonesia ready to hold Digital Transformation Expo during G20 Summit
Jakarta, March 4 (ANTARA) - The Ministry of Communication and Informatics plans to hold the Digital Transformation Expo, an exhibition that recapitulates the digital transformation journey in Indonesia. "We want to showcase to the world the very rapid development of the digital sector in Indonesia," the Ministry's Secretary General, Mira Tayyiba, noted. "We are not just following the trend, but we also present solutions," Tayyiba remarked during the "Series of Digital Issues Agenda during Indonesia G20 Presidency" webinar on Friday. The Digital Transformation Expo will be the supporting event for the G20 Summit in Bali to be held on November 15-16. In general, this exhibition highlights developments in the digital world in Indonesia for the last several years, especially when the coronavirus disease struck the nation. "What occurred during the last three to four years is very different as compared to today," Tayyiba, concurrently head of the G20 Digital Economy Working Group (DEWG) forum, noted. "During the pandemic, development (of the digital world) has been very significant," she remarked. Indonesia is keen to showcase advancements in the digital sector in the areas of trade and finance through e-commerce and financial technology, start-ups in the digital education sector (edutech), and health through the health tech platform. The ministry plans to present the Digital Transformation Expo based on the playground concept, and it will no longer feature booths. In order to put the spotlight on the digital experience, the ministry plans to apply metaverse technology to showcase the journey of Indonesia's digital transformation. The development of digital transformation in Indonesia will encompasses its digital technology-supported economic achievements in the last several years. Digital economy is an intrinsic part of digital transformation. Indonesia is projected to record fast growth in its digital economy. The Digital Transformation Expo also aims to invite G20 member nations to directly witness Indonesia's advancements in the digital sector. Moreover, the exhibition is expected to draw foreign investment, especially from member nations.