Kyrgyzstan to open cotton processing plant
Printer-friendly version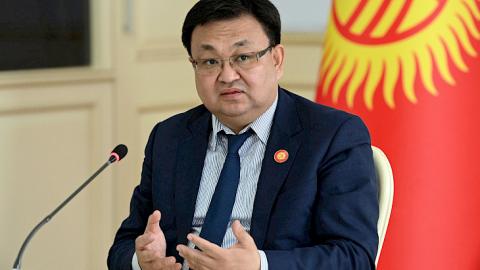 Bishkek, Jan. 27, 2023 / Kabar/. A joint Kyrgyz-Uzbek cotton processing enterprise will be opened in Kyrgyzstan, Aziz Aaliev, chairman of the board of the Uzbek-Kyrgyz Development Fund, told Kabar Agency.
He said that at the moment a cluster production project is being prepared, which provides for the creation of a chain of growing "white gold" and further production of textile products from it.
"It will give a new impetus to the development of the textile sector in Kyrgyzstan. We have cotton, but no processing. Our farmers are forced to sell their produce cheaply. Thanks to this plant, a complete chain will be created," Aaliev said.
The construction of this plant will be financed by the Uzbek-Kyrgyz Development Fund.
"Our fund was created as part of the expansion of bilateral cooperation between our countries. In 2022, we actively started. We now have four approved projects totaling more than 8 million dollars and are preparing credit lines for more than 20 different projects. They are at different stages. Their total cost is more than 100 million dollars. As soon as they are ready, we will start financing," Aaliev added.
He clarified that these projects are aimed at developing industry and energy in Kyrgyzstan.