Shortlink :
https://www.oananews.org//node/632356
The shortlink copeid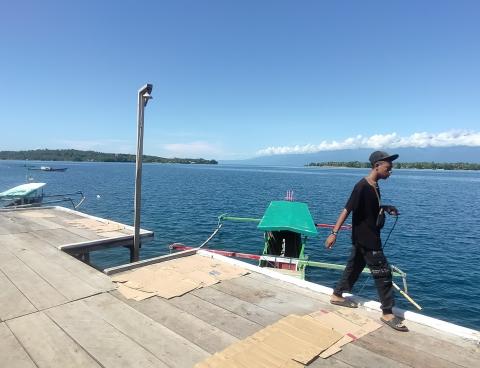 Manokwari water taxi service providers to welcome W20, Y20 delegates
W Papua, June 8 (ANTARA) - Water taxi service providers at Doreri Bay, Manokwari city, West Papua province, on Tuesday (June 7) expressed their enthusiasm to welcome the participants of the Women 20 (W20) and Youth 20 (Y20) events to be hosted by the city. According to the official website of Indonesia's 2022 G20 Presidency, the Y20 is a forum for future young leaders from G20 member countries for discussing and exchanging ideas regarding the agenda of the presidency. Meanwhile, W20 is one of the G20 engagement groups that is focused on discussing and promoting women's empowerment and gender equality. The service providers expressed their readiness to pick up delegates attending the W20 side event, who are scheduled to visit Mansinam Island. "Welcome the participants of the W20 and Y20 events to the Bible City of Manokwari, West Papua -- the land of civilization of the Papuan people," Mikael Rumadas, a water taxi service provider, remarked at Kwawi Port, Manokwari city, West Papua province. There will be no change in the service tariff for passengers during the implementation of the W20 event, he informed. "We still set the tariff of Rp10 thousand (US$0.69) per person (the normal rate) for the (trip from) Kwawi Port to Mansinam Island or vice versa, with a travel time of approximately 15 minutes," he informed. Earlier, head of the West Papua Local Committee for the implementation of the W20, Melkias Werinussa, had said that in addition to international participants, a number of national delegates will take part in the activities on Mansinam Island. "The (number of) overseas delegations who will visit West Papua province keeps changing, while the (number of) national delegations will certainly not change," head of the W20 committee noted. On Mansinam Island, the event participants will visit religious and historical sites related to evangelism and the beginning of civilization in Papua. "In addition to visiting the Mansinam historical site, the participants are also scheduled to release turtle hatchlings from the coast of the island during a traditional ceremony of the Doreri tribe," Werinussa added.