Russia, Brazil, South Africa plan talks on joint arms production
Printer-friendly version
Send to friend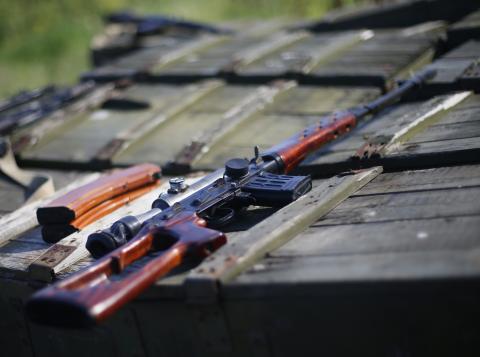 MOSCOW, August 12 (Itar-Tass) - Russia, Brazil and South Africa have been planning talks on joint arms production in the BRICS framework to be held until the year's end, Director General of the "Rosoboronexport" company Anatoly Isaikin told Itar-Tass on Tuesday.
"For the time being we have been working with each of these countries separately, but we have been considering joint projects with the participation of several states," Isaikin said.
"In the end of September South Africa will host an international weapons exhibition- one of the biggest exhibitions in Africa. Problems of cooperation in the BRICS framework will be raised at the conference as well. We hope to make tangible progress in a number of projects," he said.
The Rosoboronexport company is the only state company in Russia which exports an entire spectrum of products, services and technologies of military and dual purpose. "Rosoboronexport" accounts for 80 percent of the overall exports of Russian weapons and technologies.