Sharjah Book Authority introduces Emirati Cultural to China
Printer-friendly version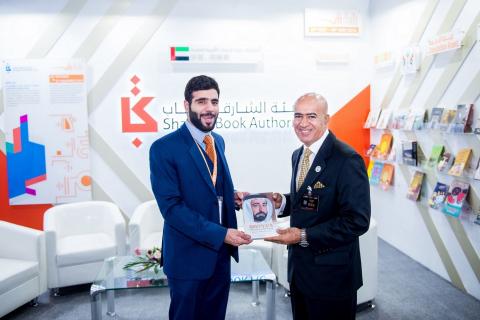 SHARJAH, 29th August, 2018 (WAM) -- Sharjah Book Authority, SBA, actively participated in the 25th edition of Beijing International Book Fair. The fair hosted over 2,500 exhibitors from 93 countries and SBA marked its presence in the global arena.
The SBA's stand introduced the audience to the cultural features of the UAE and the Emirate of Sharjah. It showcased the emirate's efforts in spreading knowledge via annual events, under the supervision of SBA, such as the upcoming 37th edition of Sharjah International Book Fair which is set to be held by the end of October. As well as Sharjah Children Reading Festival and Sharjah Award for Translation, among many others.
Ahmed Al Ameri, Chairman of SBA, said, "The UAE has strong and longstanding mutual trade, economic, cultural, and humanitarian relations. The first papermaking process was documented in China, thus transferring its rich cultural and cognitive to Asia and the whole world".
Al Ameri added, "Our presence in this key event aligns with the vision of H.H. Dr. Sheikh Sultan bin Mohammed Al Qasimi, Supreme Council Member and Ruler of Sharjah. The vision is to encourage the sharing and exchange of knowledge, cultural, and introduce our cultural mission to people around the world. This process enhances the foundation of human communication. The SBA aims to create more communication channels with the Chinese and Asian publishers, which will enable them to learn more about the UAE and its cultural institutions. We want to create new opportunities for cooperation which will facilitate cultural and literary events such as exhibitions and other annual events organized by SBA locally and regionally. "
SBA hosted a series of meetings with representatives from publishing houses, printing companies, intellectual property, and translation rights agencies from China, Asia, and across the world. The meetings aimed at showcasing the SBA's services and facilities in the field of publishing and printing in the UAE and the Arab World as well as the efforts to introduce to Arab readers to China's literary masterpieces.