Shortlink :
https://www.oananews.org//node/666693
The shortlink copeid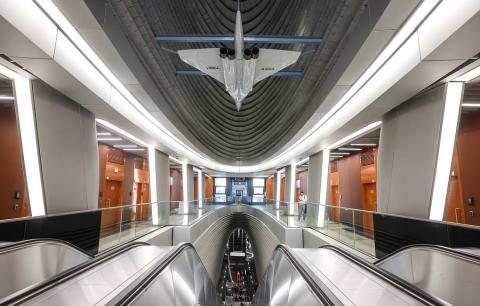 Moscow opens new subway stations, enabling rides to Vnukovo Airport
MOSCOW, September 6. /TASS/. Moscow Mayor Sergey Sobyanin opened two subway stations on the Solntsevskaya Line in Moscow, enabling rides all the way to the Vnukovo Airport.
"We have completed one of the longest subway lines, the Solntsevskaya Line," he said. "For this we had to build 70 kilometers of tunnels and some of the deepest stations in the area of the Victory Park."
The stations unveiled on Wednesday - Pykhtino and Vnukovo - are the last two on that line, he said. The trip from Moscow city center to the Vnukovo Airport on the line takes about 40 minutes, according to the mayor. By car, the journey takes about 1 Ѕ hours, he said.
Photo by Alexander Shcherbak/TASS