Shortlink :
https://www.oananews.org//node/533051
The shortlink copeid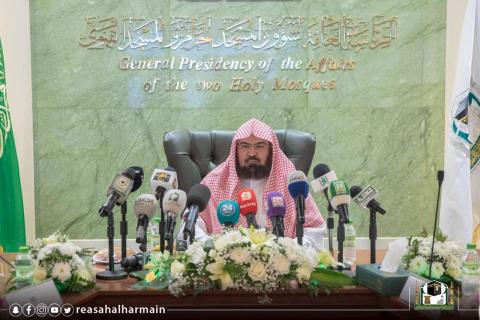 Al Sudais: Targeting Jeddah And Taif Is Blatant Aggression
Jakarta, May 21 (ANTARA) - Sheikh Abdurrahman Al Sudais, Head of the Presidency of the Two Holy Mosques, praised Saudi Arabia's Air Defence Forces for monitoring hostile targets soaring over prohibited areas in the provinces of Jeddah and Taif, and destroyed them. He also lauded the high efficiency, readiness, anticipation and vigilance of Air Defense Forces that defend the homeland and citizens, along with safeguarding the sanctity of the Kingdom. He further praised the capabilities of the Air Defence Forces to destroy any aggression that jeopardizes the peace and security of the Kingdom. He strongly condemned targeting Jeddah and Taif, stressing that these hostilities are carried out by a body with no faith in the Holy month of Ramadan. "These hostile acts are issued by a body with no principle or religion. It is a blatant and flagrant aggression," said Sheikh Al Sudais. He added that the success of the Royal Air Defense Forces in dealing with hostilities sends a clear-cut message to those who might be tempted to commit crimes against the Kingdom. Sheikh Abdurrahman Al Sudais prayed to Allah to keep his country in a high state and protect the Custodian of the Two Holy Mosques and his Crown Prince, along with perpetuating peace and security throughout the Kingdom of Saudi Arabia.