Shortlink :
https://www.oananews.org//node/623859
The shortlink copeid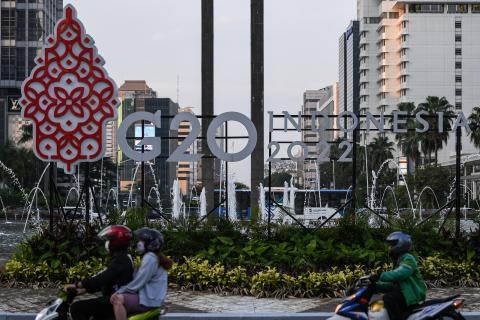 Indonesia opens G20 Anti-Corruption Working Group
Jakarta, March 5 (ANTARA) - Head of the Indonesian Corruption Eradication Commission (KPK) Firli Bahuri officially kicked off the implementation of the 2022 G20 Anti-Corruption Working Group (ACWG). While delivering his remarks, Bahuri informed that KPK has established a 2020–2045 Corruption Eradication Road Map to help Indonesia become the largest economic power in the world. "However, the target cannot be achieved if Indonesia cannot solve its problems, including corruption," he remarked here, Friday (March 4). In addition to the KPK head, the opening of the 2022 G20 ACWG was also attended by Coordinating Minister for Political, Legal, and Security Affairs Mahfud MD. Mahfud noted that currently, corruption is being carried out through various methods, thereby the number of corruption cases has increased. "It is an extraordinary crime. History has recorded that corruption has destroyed a lot of countries and unions," he said. KPK has become a symbol of Indonesia's war against corruption, he added. Hence, the minister said he expected that corruption eradication attempts in the country can be optimized through the synergy of law enforcement institutions. Meanwhile, regarding the 2022 G20 ACWG, he expressed the hope that the forum would encourage concrete anti-corruption efforts for Indonesia and the international community. "The G20 members have a very large contribution to global gross domestic product (GDP), thus eradicating corruption is important to maintain the positive economic growth of G20 members," he stated. Furthermore, the working group is expected to yield agreements that can help all countries to prevent corruption in the digital economic sector, he added. The opening of the G20 ACWG was followed by a talk themed 'G20 Presidency Strengthens Joint Commitment to Anti-Corruption.' Speakers at the event comprised deputy head of KPK, Lili Pintauli Siregar; head of the Business 20 (B20) Integrity and Compliance Task Force, Haryanto Budiman; as well as chair of 2022 G20 ACWG, Dadang Trisasongko. The forum will hold two meetings at the end of March and July 2022.