Shortlink :
https://www.oananews.org//node/587974
The shortlink copeid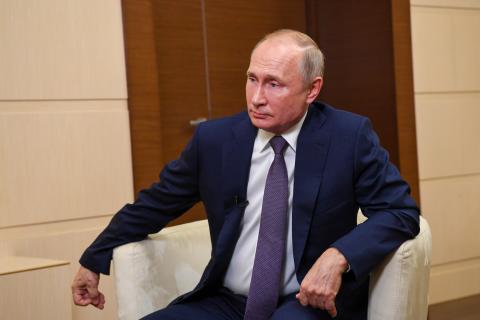 Putin has no plans to contact Trump or Biden so far, says Kremlin
MOSCOW, January 19. /TASS/. No telephone conversations between Russian President Vladimir Putin and outgoing US President Donald Trump or US President-elect Joseph Biden have been planned so far, Kremlin Spokesman Dmitry Peskov said on Tuesday. "No, no contacts are planned yet," he replied when asked whether Putin was going to bid farewell to Trump over the phone or otherwise before the end of Trump's term on January 20. At the same time, Peskov stressed that such plans "may surface, but so far there are no planned contacts on the president's schedule." When asked whether a telephone conversation with Biden was in the cards, Peskov answered, "Not yet." "You know that they have problems in the United States, so, of course, they are addressing their domestic issues," he specified. The inaugural ceremony to swear in President-elect Joe Biden and Vice President-elect Kamala Harris will take place at noon on January 20. The event will be held in front of the US Capitol in Washington DC.
Read more