Qatar Chamber: Trade Exchange between Qatar and Russia Reached QR 566 Million in 2022
Printer-friendly version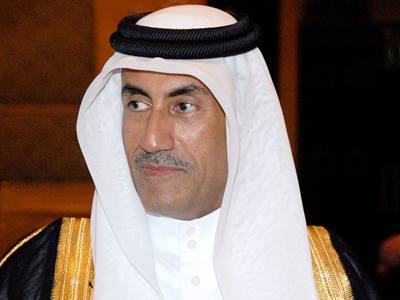 Doha, March 22 (QNA) - Qatar Chamber Board Member Eng. Ali Abdullatif Al Misnad said that the volume of trade exchange between Qatar and Russia reached QR 566mn in 2022, noting that the two countries have distinguished relations in all fields, especially in the economic and commercial aspects.
QC board member made the remarks during Qatari-Russian Business Council that was held on Wednesday via video conferencing with the participation of many representatives of a number of Qatari and Russian companies.
"Qatar is currently one of the largest foreign investors in Russia's economy from the GCC region," he said, adding that Russia welcomed Qatar as a guest country at the St. Petersburg International Economic Forum (SPIEF 2021) in which a large Qatari delegation participated.
He stressed that the forum was a leading platform for establishing new business ties and signing partnership agreements between both sides and ended by signing more than 60 MoUs and agreements between Qatari and Russian entities in some of the most important sectors of business, investment and trade, sports, tourism, education, and more.
He confirmed that Qatari businessmen are eager to boost cooperation with their Russian counterparts and learn about the opportunities available for investment in Russia, pointing out that Qatar also welcomes the Russian investments in almost all sectors, which offers an advanced infrastructure, favorable legislation, and a pro-investment climate.
QC board member affirmed the Qatar Chamber's interest to enhance cooperation relations between Qatari and Russian firms, noting that it encourages businessmen from both friendly countries to enter into new partnerships and establish commercial alliances and investment projects that are of benefit to both economies.
For his part, Vice President of the Moscow Chamber of Commerce and Industry Vardanyan Suren said that the seminar gathered an elite of Qatari and Russian businessmen to review cooperation ties, noting that there is a joint interest form bot sides to enhance cooperation and establish partnerships that are of good for both countries' economies.
Suren noted that there is cooperation between both sides in various sectors such as retail, hospitality, and energy, expressing his hope to see more partnerships in high technology which offers a host of investment opportunities in this sector.
On her part, the Deputy General Director of the Russian-Qatari Business Council Tatiana Rushkevich stressed the council's interest to organize this seminar to provide a platform for businessmen from both sides to explore cooperation horizons and investments opportunities available in both countries.
During the meeting, a number of presentations from many Qatari and Russian companies were delivered. (QNA)