Shortlink :
https://www.oananews.org//node/659807
The shortlink copeid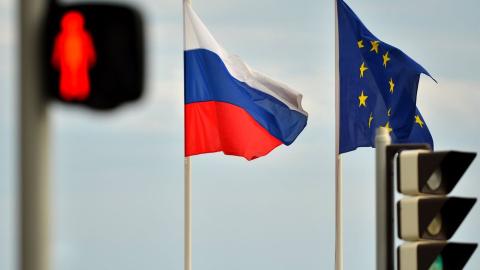 Report: EU Unlikely to Ban Pipeline Gas Imports From Russia in Next Sanctions Package
MOSCOW (Sputnik) - The European Union is reportedly unlikely to introduce a ban on imports of pipeline gas from Russia in the 11th package of sanctions as this idea has no support in Brussels.
"From what I hear, it is very unlikely this will pass," an EU diplomat from a country that had its Russian gas cut off last year told the US media.
Even though the issue would be discussed during the upcoming summit of the Group of Seven (G7) in Japan's Hiroshima, EU officials and analysts said there was no consensus to support the idea, the report said.
"There is too much resistance from the countries dependent on the remaining gas ... The 11th sanctions package is almost done and inserting this huge measure at this moment is not going to work," the diplomat added.
Western countries have imposed sanctions on Russia in response to its special military operation in Ukraine and increased pressure on other states cooperating with Moscow. They have also threatened to impose secondary sanctions on countries that allegedly help Moscow evade restrictions.
In early May, the European Commission confirmed it had sent the proposal on the 11th package of Russia sanctions to EU members. European Commission President Ursula von der Leyen specified that the new package would focus on countering the circumvention of existing measures.