Russia's Energy Ministry expects to speed up implementation of Turkish gas hub project
Printer-friendly version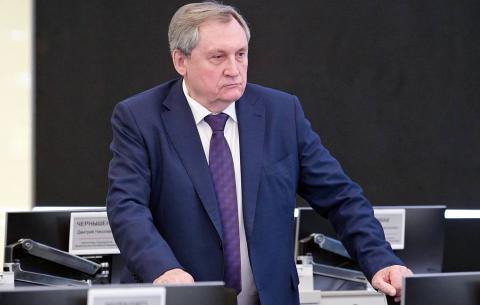 SOCHI, June 8. /TASS/. The Russian Ministry of Energy believes there are all condition in place for the proposal to build a gas hub in Turkey to move forward, Russia's Minister of Energy Nikolay Shulginov said on Wednesday.
"The deadlines (for setting up a gas hub in Turkey - TASS) have not yet been set, but work is in progress. I believe that all conditions have now been created to speed up the resolution of the issue in collaboration with our partners," the minister stated.
A source in Ankara told TASS earlier that the legal base for the full-fledged operation of the gas hub in Turkey is not yet ready, and its creation will take more time. "The legal basis for operations of the gas hub is not yet ready now. This is a very comprehensive and intricate matter, with its resolution will require a lot of time. In particular, the base is needed for suppliers and buyers to enter into transaction freely without involvement of the government. This matter pertains not merely to Russia but to all partners of Turkey in general, which are supplying gas over pipelines to it or making spot deliveries of liquefied natural gas," the source said.
President of Turkey Recep Tayyip Erdogan earlier on Monday reiterated the intention to implement the gas hub project in Turkey.
In October 2022, Russian President Vladimir Putin put forward an idea of creating a gas hub in Turkey, where the lost volume of transit via the Nord Stream pipeline could be redirected. Turkey showed positive attitude towards this initiative and initiated the procedure of making legislative changes to provide for the legal base of hub operations. The gas trading center is planned to be created in Thrace, northwest Turkey.
Photo by Alexander Astafyev/POOL/TASS