RDIF: Peer-Reviewed Journal Vaccines Confirms Long-Term Efficacy of Russia's Sputnik V
Printer-friendly version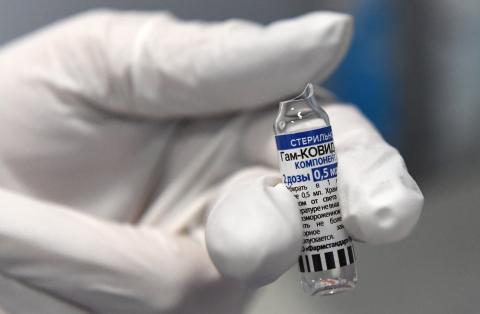 MOSCOW (Sputnik) - International peer-reviewed medical journal Vaccines has published a Russian study proving the efficacy of Russia-made Sputnik V vaccine against COVID-19 in the long-term, the Russian Direct Investment Fund (RDIF) said on Tuesday.
The assessment of Sputnik V's immunogenicity if administered more than once was conducted on 3,983 samples obtained from previously vaccinated individuals aged 20-103.
"Sample analysis performed before revaccination of study participants showed that six month after the primary vaccination with Sputnik V, 95.5% of patients maintained a positive level of IgG antibodies to the receptor-binding domain [RBD] of the SARS-Cov-2 virus, which confirms the vaccine's ability to form a high long-term protection against coronavirus," the RDIF said in a statement.
At the same time, over 78% of the vaccinated individuals maintained a level of antibodies sufficient to provide protection against severe cases of the infection.
The study revealed that the extent of increase in antibody levels after revaccination depends on the initial level prior to the procedure. Meanwhile, even a single booster dose of the Sputnik Light vaccine, which is essentially the first component of two-component Sputnik V, is sufficient to form immunity in most people regardless of age and preexisting antibody level.
Sputnik V is Russia's and the world's pioneer COVID-19 vaccine, registered in August 2020. In addition to the single-dose Sputnik Light version, the original two-dose Sputnik V also has a version for teenagers, Sputnik M. Sputnik V has been approved in 71 countries with a combined population of over 4 billion and Sputnik Light has been approved in more than 30 countries.