Indonesia emerges as general champion in ISSF Grand Prix Rifle/Pistol
Printer-friendly version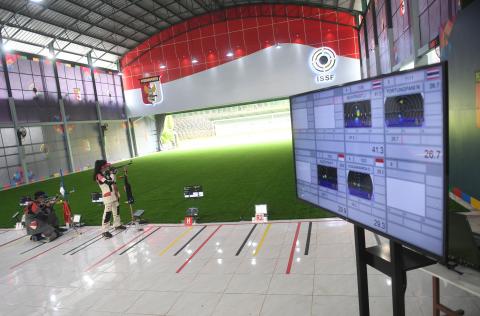 Jakarta, February 17 (ANTARA) - Indonesia emerged as the general champion in the ISSF Grand Prix Rifle/Pistol after securing six gold, eight silver, and two bronze medals at the Senayan Shooting Range in Jakarta on February 8-18, 2022.
Based on the schedule, the event, which was part of the International Shooting Sports Federation (ISSF) calendar, actually still had two championships left to be held on Thursday: the Men's 25m Rapid Fire Pistol and Mixed 25m Rapid Fire Pistol.
However, both competitions were canceled since during the last event, the number of participants was less than the minimum figure, Indonesian Shooting and Hunting Association (Perbakin) Secretary General Henry Oka stated here on Thursday.
Nevertheless, Indonesia emerged as the general champion after defeating Singapore that finished second, with six gold, two silver, and eight bronze medals. Thailand came third, with four gold, six silver, and five bronze medals.
Malaysia ranked fourth, with one gold, one silver, and one bronze. Romania finished fifth, with one gold, and Bangladesh was in last place, with one silver and four bronze medals.
Indonesia's achievement has aligned with the targets set by the Perbakin general management. In addition, in terms of the event's implementation, Indonesia is said to have been successful. However, Acting Chairman of ISSF Grand Prix Rifle/Pistol in Indonesia, Siswanto, admitted to feeling dissatisfied.
"The event's implementation was quite good, but (we are not) satisfied due to some obstacles, such as the existence of COVID-19 that limited participating countries to come here (and they) withdrew. This became an evaluation for us," Siswanto noted here on Thursday.
According to Siswanto, the shooting championship went well, although there were some corrections.
"However, if there is no barrier, such as COVID-19, maybe the participants would have been better and could assess how far we could conduct this activity," he remarked.