Shortlink :
https://www.oananews.org//node/667885
The shortlink copeid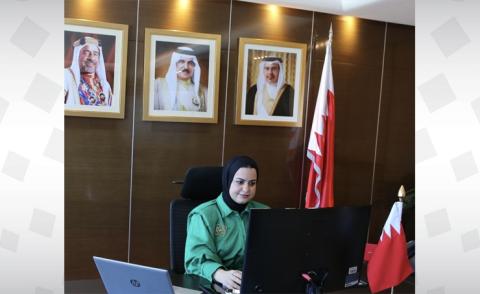 Youth Minister participates in Arab youth meeting
Manama, Sept. 21 (BNA): Rawan bint Najeeb Tawfiqi, Minister of Youth Affairs, participated in the virtual meeting of the Council of Arab Ministers of Youth and Sports, headed by Saudi Arabia. The meeting discussed the Arab Strategy for Youth and Peace and Security, the two topics were adopted and submitted to the fifth session of the upcoming Arab Economic and Social Development summits. The ministers welcomed the proposal to establish the Arab Youth Federation and were referred to the Technical Secretariat of the council to discuss the necessary procedures to implement it. Minister Tawfiqi praised Saudi Arabia's efforts and its keenness to strengthen Arab cooperation in the youth field. She stressed that this meeting contributed to increasing joint Arab action in the youth field and developing the outcomes of youth to the highest standards at various levels. The minister added that these meetings showed the keenness of Arab countries to meet the needs of youth to keep pace with new programmes and aim to develop their capabilities and skills, which would contribute to the advancement of their countries.