Sheikh Ahmad stresses skilled human resources necessary for development
Printer-friendly version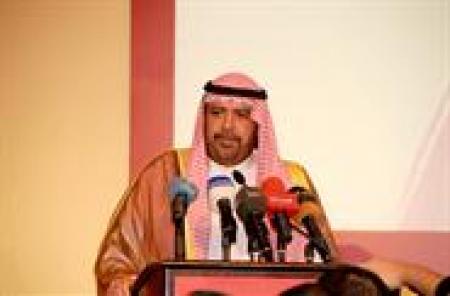 KUWAIT, March 15 (KUNA) -- Deputy Prime Minister for Economic Affairs Sheikh Ahmad Fahad Al-Ahmad Al-Jaber Al-Sabah has stressed that full-scale development could not be achieved without "investing in the human resources and Kuwaiti citizens." "Realizing our objective of upgading skills of the individual lies in cooperation with states that have made headways in the development of the citizens," Sheikh Ahmad said, noting the necessity in this respect for holding training sessions at various levels with the aim of "achieving balance between the development of the infrastructure and the human resources." Sheikh Ahmad, also Minister of State for Development Affairs and Minister of State for Housing Affairs, was spea king at a ceremony, held late on Monday, honoring participants in training programs, held as part of agreements with friendly nations, namely the UK, Japan and Singapore -- organized by the Civil Service Commission.
He called on leaders serving in various public sectors to devote concern to the enhancement of skills of the national human resources so that citizens would play a role in the implementation of the national development strategy.
For his part, the Chairman of the commission, Abdul Aziz Al-Zeben, affirmed keenness on cooperation with the other public departments to execute the annual development and training programs and schemes.
The commission has signed agreements with the UK, Japan and Sigapore for execution of 11 training programs. It plans to launch more programs with these states and other countries.
As part of the annual plan, the commission has carried out 75 training programs for the civil servants involving up to 1,500 employees of various ran ks, in addition to 1,200 special programs, organized by the government departments, with the approval of the commission, according to the contracting system, he said, indicating that up to 10,000 trainees were involved in these sessions.
Adel Abdullah Al-Wugayyan, the Secretary General for the Supreme Council for Planning and Development, said the focus on the development of the human sector was in line with the perpective for creating solid authorities, supportive of such an approach.