Shortlink :
https://www.oananews.org//node/178199
The shortlink copeid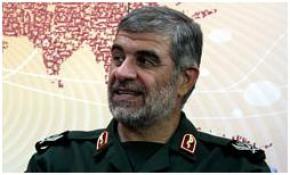 Commander: West's Puppet Regimes Unable to Stand against Islamic Awakening
TEHRAN,April 27 (FNA)- The western powers and their puppet regimes cannot stop the growing wave of Islamic awakening in the world, specially in the Middle-East, a senior Basij (volunteer forces) commander stressed here on Tuesday.
"The world hegemonic powers and dictatorial regimes feel unable to stop the growing wave of the Islamic awakening and, thus, accuse Iran of interference in the other countries' affairs," Commander of the Students' Basij Brigadier General Mohammad Saleh Jo-Kar said.

The General said the world hegemonic autocrats allege that Iran is seeking to spark unrests in the other countries because they intend to derail the Islamic awakening movement in the region through such allegations and plots.

"Due to their inability, the world dictators are striving to provoke the public opinion through such plots to fill them with pessimism about Islam," he continued.

Burning the holy Quran in the US state of Florida was exactly a part of the same plot, the General added, but meantime underlined that such conspiracies and plots would fail to derail or stop the growing wave of Islamic awakening and would rather backfire.