Shortlink :
https://www.oananews.org//node/178207
The shortlink copeid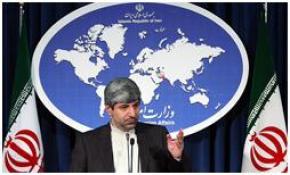 Iran Calls on Kuwaiti FM to Show More Prudence
TEHRAN,April 27 (FNA)- Iranian Foreign Ministry Spokesman Ramin Mehman-Parast voiced regret over the recent statements made by the Kuwaiti foreign minister about Iran's interference in the other countries' internal affairs, and asked officials of the regional states to show prudence and avoid hasty remarks.
According to a statement released by the Foreign Ministry's Information and Press Bureau, Mehman-Parast voiced deep regret over the negative statements and allegations made by Kuwaiti Foreign Minister Muhammad Al-Sabah al-Salim al-Sabah in a recent interview with the Arab-Language TV Network, Al-Arabia.

Muhammad al-Sabah, whose remarks were quoted by several Kuwait media, accused Iran of having links with a spy network in his country and claimed that Iran is meddling in the other countries' domestic affairs.

Alluding to the Kuwait foreign minister, the Iranian spokesman asked regional officials to think and act prudently and farsightedly.

"We believe the Kuwaiti foreign minister's remarks do not serve the interests of the region," Mehman-Parast said, and added, "We expect officials of the region to avoid any kind of hasty remarks which do not help to the solution of the regional problems and rather adopt farsighted and wise policies."