Shortlink :
https://www.oananews.org//node/179038
The shortlink copeid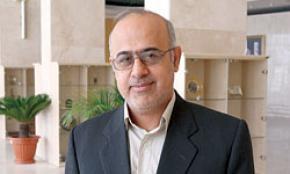 Senior MP Condemns Purposeful Misnomer of Persian Gulf by Certain States
TEHRAN,April 30 (FNA)- A senior Iranian legislator condemned the attempts made by certain countries to change the name and identity of the Persian Gulf as part of Iran's territorial waters, underlining that the Persian Gulf indicates the historical identity of the Iranian people and no one can change the name.
"The Persian Gulf is a historical document of the Islamic Iran's nation," Mohammad Ashouri Taziani told reporters on Saturday a few days before the 'International Festival of the Persian Gulf' in Iran.

Iran has designated April 30 as the 'National Persian Gulf Day' to highlight the fact that the waterway has been referred to by historians and ancient texts as 'Persian' since the Achaemenid Empire was established in what is now modern day Iran.

Ashouri Taziani referred to the ancient documents showing the Iranian identity of the Persian Gulf, and stressed the necessity for defending this identity.

"We want the name Persian Gulf not to dominate the waterway but as an ancient identity and as a document showing the honor of a nation, which is rooted in resistance and patience," he added.

While historical documents show that the waterway has always been referred to as the 'Persian Gulf', certain Arab states have recently mounted efforts to remove 'Persian' from the name of the waterway.

In July 2009, archeological excavations in the Iranian port city of Siraf yielded new evidence confirming the antiquity of the Persian Gulf title.

The Iranian archeologists discovered Sassanid and early-Islamic residential strata as well as a number of intact amphoras used in sea trade during the Parthian, Abbasid and early Islamic eras, all referring to the waterway as the Persian Gulf.