Iranian Bodies Launch Cooperation to Produce Educational Films on Nanotechnology
Printer-friendly version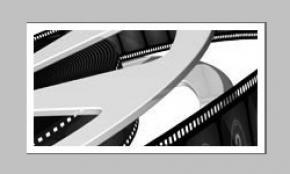 TEHRAN (FNA)- Iran Nanotechnology Initiative Council and Iran's state-run TV (the Islamic Republic of Iran Broadcasting) launched cooperation to produce educational films about nanotechnology in a bid to increase public awareness about the novel science.
Nano 10-9 is one of such educational films, which has been produced by Education Channel of IRIB in association with Iran Nanotechnology Initiative Council, and it will be broadcast on this channel in June. Among the objectives of the production of this educational film, mention can be made of increasing students' familiarity with nanosciences and nanotechnology and preparing them to participate in Nanoscience and Nanotechnology Olympiads held for students.
This educational film consists of nine 10-minute parts, and it focuses on the basic concepts of nanotechnology in order to create knowledge-based ideas.
"After the required evaluation and taking into consideration the scientific and educational content of this film in expressing nanotechnology applications in a short period of time and introducing the capabilities of the domestic experts, it was decided that Educational Channel of IRIB would broadcast this film," Sa'eed Bani, the Logistic Manager of Educational Channel, said.
A program entitled Nanotechnology World and a TV series in eight parts entitled Nano and Industry were broadcast by the IRIB last year. Both of the programs introduced various fields and active industries in nanotechnology.