Arab League calls for supporting Somalia
Printer-friendly version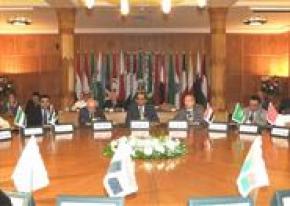 CAIRO, Aug 9 (KUNA) -- The Arab League called Tuesday during an urgent meeting for its permanent delegates for providing aid and support for the Somali people who are suffering from drought and hunger in the Horn of Africa region.
The meeting's final communique called for speeding relief aid efforts on part of the Arab States' public and private sectors, adding that a plan should be devised to tackle the issue at hand.
The meeting, chair by Oman and witnessed the participation of several Arab states representatives as well as the attendance of Secretary General Nabil Al-Arabi, lauded during the meeting the relief aid efforts by Kuwait, Saudi Arabia, Qatar, UAE, Oman, Algeria, Eypt, and Sudan for providing support to the Somali people during the worst drought in the Horn of Africa region that some effected around 12 million people.< BR>Secretary General Al-Arabi, on his part, thanked the Arab states for sending such necessary aid, including the generous USD 60 million from Saudi Arabia and USD 10 million from Kuwait, saying that such would providing much needed liquidity to the relief efforts.
In regards to Djibouti, Al-Arabi said that the authorities there affirmed the spread of drought and hunger in the region, saying that the situation might worsen in the Horn of Africa region with the drought expected to stretch till January, 2012.