Shortlink :
https://www.oananews.org//node/667883
The shortlink copeid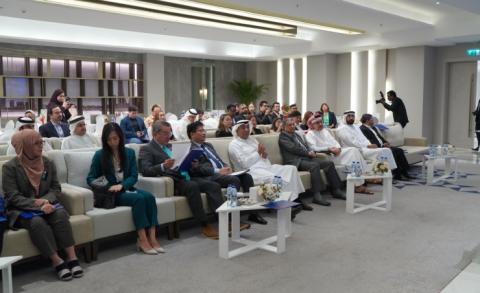 Bahrain, Thailand trade opportunities reviewed
Manama, Sept. 21 (BNA): Sameer Abdulla Nass, Chairman of the Bahrain Chamber of Commerce and Industry (BCCI) met with a delegation of Thai businessmen. Nass said that the volume of trade exchange between the two kingdoms reached $342 million in 2022, recording a growth of 10% on an annual basis. He stressed that the BCCI is working to enhance cooperation in the areas of food security with Thailand. The chairman pointed out that such meetings have good impact to introduce the promising investment potentials and opportunities in Bahrain and Thailand, praising the volume of trade exchange existing between the two kingdoms. Nass stressed that the chamber pays great attention and keenness to achieving everything that would advance the development and revitalization of Bahraini-Thai trade relations and everything that serves partnership relations between the business sectors of the two countries. Piyapak Sricharoen, Thai Ambassador to Bahrain expressed appreciation to BCCI's support for joint projects and their efforts in strengthening bilateral trade relations at the private sector level, calling for taking advantage of the privileges enjoyed by foreign investors and the strategic location that characterizes Bahrain. He praised the chamber's role in facilitating partnership and discussing economic and investment cooperation opportunities, noting the importance of intensifying the exchange of visits between trade delegations of both countries. Khalid Ali Al Ameen, Chairman of the Food Sector Committee at BCCI pointed out that the development of the investment climate in the two kingdoms paves the way for increased trade exchange and the creation of a strategic partnership.