Belgium, EU ambassador attends international donors' conference
Printer-friendly version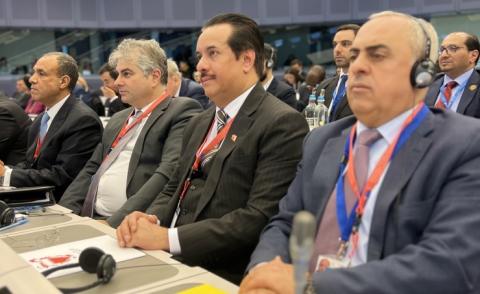 Manama, Mar. 22 (BNA): Bahrain's Ambassador to Belgium and the European Union Abdullah bin Faisal bin Jabr Al Dosari attended the international donors' conference to support Türkiye and Syria following the recent earthquakes.

The conference was organized by the European Commission and the Swedish Presidency of the European Union.

President of the European Commission Ursula Von der Leyen, Sweden Prime Minister Ulf Christerson, and Turkish Foreign Affairs Minister Mevlut Cavusoglu participated in the conference.

Leyen stressed the importance of international solidarity in supporting people exposed to disasters.

Christerson praised international governments' keenness to support human solidarity.

He announced that 7 billion euros have been raised from different countries for humanitarian aid and reconstruction of the affected areas in the Türkiye and the Syria.