Shortlink :
https://www.oananews.org//node/623844
The shortlink copeid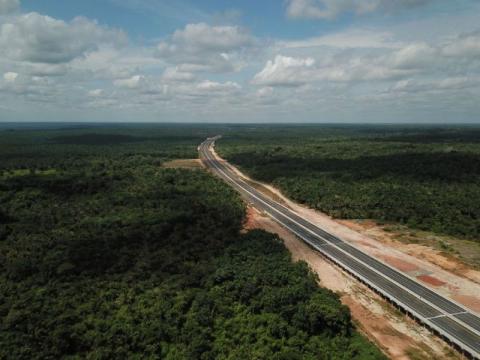 Indonesia presses for toll road transformation, innovation, modernization
Jakarta, March 4 (ANTARA) - The Ministry of Public Works and Public Housing (PUPR), through the Indonesian Toll Road Authority (BPJT), continues to encourage transformation, innovation, and modernization of toll roads in order to improve services and management. "We conduct transformation through added value from existing toll road assets. Innovation is deemed necessary in the fields of technology, financing, and toll road management. Meanwhile, modernization is conducted through the creation of a better user experience and toll road asset management," Head of BPJT Danang Parikesit noted in a written statement received here, Friday. Parikesit explained that during the pandemic, toll road corporations focused on the three strategies of cost leadership, revenue enhancement, and cash management and also combined with the use of digital applications for better effectiveness and user experience. "In financing toll road concessions that comprise land financing, equity financing, loan financing, and risk financing, we need to reduce the investment risk and capital cost as well as manage our cash flow," he affirmed. In the field of technology, the PUPR Ministry has conducted various innovations and digital transformations on toll roads with the Intelligent Toll Road System (ITRS) concept, including the consolidation of toll road transactions through cashless transactions or Multi-Lane Free Flow (MLFF) and managing the flow of vehicles through Over Load Over Dimensions (ODOL). Earlier, PUPR Minister Basuki Hadimuljono had requested that toll road services be improved to not solely achieve the Minimum Service Standards (SPM) to fulfill the requirements for adjusting the toll rates. Toll Road Business Entities (BUJT) are also encouraged to improve the quality of toll road services in a sustainable manner due to the increasing needs and demands of the community. As of December 2021, the BUJT had managed a 2,457-km toll road consisting of 64 toll roads. To maintain the investment climate and toll road services to the public, the PUPR Ministry encourages transformation, innovation, and modernization as the main agenda of toll road development for the 2019-2024 period.