Shortlink :
https://www.oananews.org//node/623929
The shortlink copeid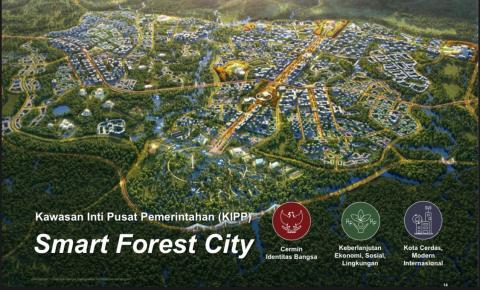 Indonesia to provide world-class digital service in IKN Nusantara
Jakarta, March 6 (ANTARA) - State-owned telecommunication company PT Telkom Indonesia is committed to providing world-class digital services in the National Capital City (IKN) Nusantara. "In line with the government's plan to build IKN Nusantara as a smart city, we are responsible to bring about digital transformation in the region," Telkom President Director Ririek Adriansyah noted in a written statement received on Saturday (March 5). The development plan in IKN will cover three digital business domains comprising connectivity, platform, and services in synergy with all subsidiaries and also the government, he remarked. Adriansyah later highlighted that Telkom is ready to support the provision of digital infrastructure and services at IKN Nusantara, with focus on providing connectivity, platforms, and various digital services. Currently, Telkom's coverage in network infrastructure around IKN Nusantara had arrived in the form of 173 Open Distributed Processing (ODP) in Sepaku Sub-district, with a possibility of further development. In addition, the Manado-Dumai Indonesia Global Gateway (IGG) submarine cable, crossing the Makassar Strait, will help IKN Nusantara to be directly connected globally through the Batam and Manado gateways. Meanwhile, Telkomsel's mobile services will increase the capacity and improve the quality of 4G and 5G networks in IKN Nusantara. In addition, TelkomGroup will present digital solutions through the construction of an Intelligent Data Center (IDC) with Smart & Intelligent Network Security to encourage the realization of IKN Nusantara as a smart city with a high level of cybersecurity. "To ensure the realization of infrastructure development in IKN Nusantara, TelkomGroup will collaborate with the Ministry of Public Works and Public Housing (PUPR), Ministry of Communication and Informatics, and other related institutions. We are optimistic that the spirit of this collaboration from all parties would encourage digitalization in IKN Nusantara as a smart city for a better Indonesia," Adriansyah concluded.