Shortlink :
https://www.oananews.org//node/620023
The shortlink copeid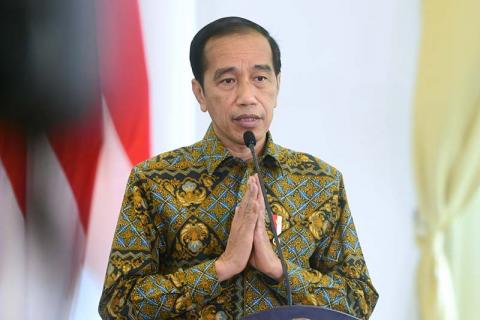 Indonesia's G20 Presidency to strengthen global economic cooperation
Jakarta, January 20 (ANTARA) - Indonesian President Joko Widodo (Jokowi) highlighted the country's focus on bolstering cooperation with various global economic actors through the 2022 G20 Presidency. Jokowi conveyed the statement while attending the World Economic Forum virtually from the Bogor Presidential Palace, West Java Province, on Thursday. The head of state noted that during the term of the G20 Presidency, Indonesia will intensify its relations with various international economic actors. Furthermore, Jokowi harbors high expectations from global economic actors to come up with applicable ideas that can be suggested at the G20 Summit. On the same occasion, the president also invited global economic leaders in the intergovernmental forum to address the public's concern over global conditions in the midst of the COVID-19 pandemic by taking concrete actions. Jokowi noted that as the chairman of the 2022 G20, Indonesia is striving to make the intergovernmental forum to serve as a catalyst for inclusive global economic recovery. "The theme of Indonesia's 2022 G20 Presidency is 'Recover Stronger, Recover Together'. We will uphold partnership and inclusiveness as well as provide a breakthrough platform to make various transformation attempts in various sectors," he stated. In addition, he affirmed that the presidency will focus on three main priorities that align with national priorities and global concerns. They comprise restructuring the global health architecture to become more inclusive and responsive to any health crisis. Thus, vaccine production must be increased and disbursed more evenly while the required health investment and funding must be mobilized quickly to prevent another crisis. The second priority is optimizing digital technology for economic transformation whose impact must be enjoyed by the community, especially micro, small, and medium enterprises (MSMEs), by improving the people's digital literacy and capabilities, as well as by maintaining and supporting excellent data security. Meanwhile, the other priority encompasses environment-friendly energy transition that necessitates technology application and funding provision that are able to encourage economic-based production.