UAE up 10 spots to 11th on World Bank's Doing Business 2019
Printer-friendly version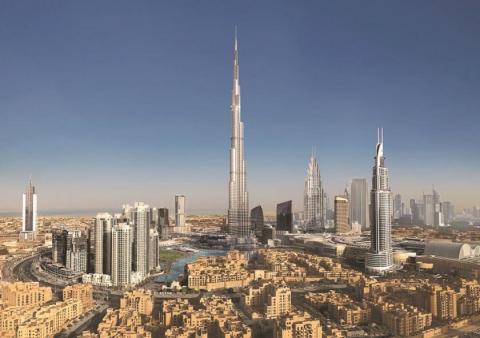 DUBAI, 31st, October, 2018 (WAM) -- His Highness Sheikh Mohammed bin Rashid Al Maktoum, the Vice President, Prime Minister and Ruler of Dubai, has affirmed that The UAE has become a global hub for innovation, entrepreneurship and investment thanks to the significant efforts made by the Federal Government and other local departments to create a world-class business-friendly environment, enabling the country to vie with the best all over the world.
"The besetting challenges will add to the government's determination to introduce significant improvements into services and legislation, as these improvements are essential for the country to secure advanced rankings across all global competiveness indices," His Highness Sheikh Mohammed added.
Sheikh Mohammed made the statements in his comment on the results of the World Bank's Doing Business 2019 report where the United Arab Emirates moved up 10 spots to 11th overall this year.
According to the report, the UAE is the best-performing country in the Middle East and North Africa region. The country made getting electricity easier by eliminating all costs for commercial and industrial connections of up to 150 kVA. It ranked first in the getting electricity subcategory and has also taken measures to modernise its judiciary with training for improved efficiency.
The rankings are determined by sorting the aggregate scores on 10 topics, each consisting of several indicators, giving equal weight to each topic. Among the ten topics, the UAE scored very high on factors such as getting electricity connection (with top score of 1), paying taxes (2), dealing with construction permits (5) registering property (7), Enforcing of contracts (9) and protection of minority investors (15).
The report ranks 190 economies based on how easy it is to do business there, taking into account trading regulations, property rights, contract enforcement, investment laws, the availability of credit and a number of other factors.