Shortlink :
https://www.oananews.org//node/632122
The shortlink copeid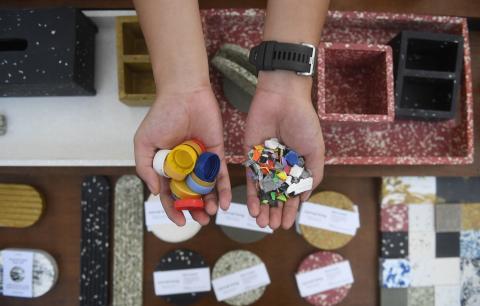 2022 World Environment Day moment to increase awareness: Indonesia
Jakarta, June 6 (ANTARA) - Minister of Environment and Forestry (LHK) Siti Nurbaya said the 2022 World Environment Day commemoration must become a moment to increase awareness of improving fair behavior towards the environment. "The commemoration of the 2022 World Environment Day is an important moment to continue to grow, raise awareness to improve fair behavior towards the environment," Nurbaya stated in the Ministry of Environment and Forestry's post on Sunday on the occasion of World Environment Day, which is celebrated every June 5. According to her, due to the persistence, real action and hard work from all elements of the nation in carrying out various President Joko Widodo's key policies related to environmental development and natural resources management, currently, there have been multiple improvements, such as in structural transformation and natural and human productivity in overcoming inequality, and in creating prosperity. Under President Joko Widodo's administration, various corrective steps have also been taken to support the community, which are actualized by allocating 12.7 million hectares of social forest and 4.1 million hectares of land reserved for the agrarian reform. The minister also pointed out other environmental development efforts, such as the permanent primary natural forest and peat moratorium, restoration of peat water management, rehabilitation of watersheds and mangroves, sustainable forest management and development of forestry multi-business. In addition, several other government efforts include taking preventive measures against the loss of biodiversity, protecting wildlife through conservation, implementing policies on forest and land fires prevention, reducing deforestation rate, implementing various climate policies, including the FoLU Net Sink 2030, and strengthening the work instruments, such as law enforcement. Nurbaya expressed appreciation and gratitude for the achievements thanks to cooperation involving various parties such as the government, society, communities, companies, and academics. "The challenges ahead are not easier. Objectivity and clarity in how we look at problems and build articulation of problem-solving are crucial foundations for collaboration," she remarked.