Shortlink :
https://www.oananews.org//node/645479
The shortlink copeid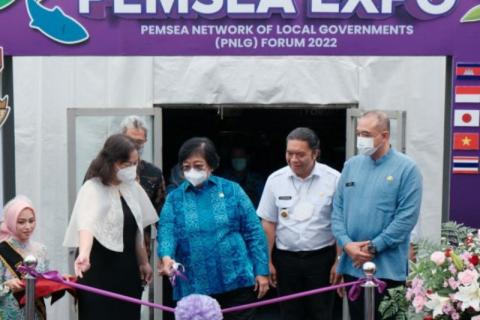 Indonesia opens PEMSEA Expo 2022
Jakarta, Oct 26 (ANTARA) - District Head of Tangerang Ahmed Zaki Iskandar opened the Partnerships in Environmental Management for the Seas of East Asia (PEMSEA) Expo 2022 which was held at Hotel Atria Gading Serpong, Wednesday (26/10/22). The opening of the exhibition was marked by the cutting of the ribbon together with the Minister of Environment and Forestry (LHK) Siti Nurbaya Bakar and Executive Director of PEMSEA Aimee Gonzales. The Expo showcased a number of products, including footwear, handicrafts, clothing, processed foods, 360 virtual reality technology, and food preparations. PEMSEA Expo 2022 was officially opened after the opening of the PNLG Forum 2022. Furthermore, the Tangerang Regent, who is also the Vice President of PNLG, visited about 30 MSME outlets assisted by the Cooperative Service and the Industry and Trade Office as well as 20 sponsorship outlets at the exhibition. PEMSEA Network of Local Government (PNLG) Forum 2022 was officially held by the Tangerang Regency Government on October 25-29 2022. PEMSEA is an intergovernmental partnership organization in the management of the coastal and marine environment in East Asia. PEMSEA stands for Partnerships in Environmental Management for The Seas of East Asia. The local government network forum (district/city/province) from PEMSEA member countries holds an annual meeting under the name PNLG Forum. Now in PNLG there are 53 local governments from 11 member countries and 3 partners in East Asia.