Shortlink :
https://www.oananews.org//node/623959
The shortlink copeid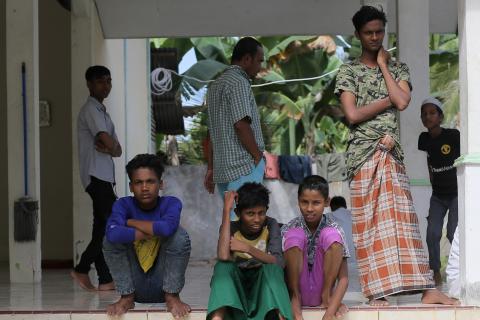 114 Rohingya refugees stranded on Aceh shore
Aceh, March 6 (ANTARA) - A boat carrying 114 Rohingya refugees was stranded on the shore of Kuala Muara Raya, Kuala Sub-district, Bireuen District, Aceh Province, on Sunday at around 2 a.m. local time. "Right now, the Rohingya immigrants are accommodated in a 'meunasah' (traditional Islamic school) in Alue Buya Pasie Village in Ganda Pura Sub-district, Bireuen," Badruddin, Bireuen's Panglima Laot, or chief of the traditional fishing community, said on Sunday. The 114 Rohingyas comprise 58 men, 21 women and 35 children. Badruddin reported to the authorities about the arrival of Rohingya refugees and waited for further directives from the local government. "Most likely, the refugees will be moved to a temporary shelter in Lhokseumawe. However, we do not know when they will be transferred there," he said. He told the media that UNHCR Indonesia was also informed about the latest arrival of the Rohingyas. "Last night, at around 2 a.m. local time, they reached the shore by themselves, no one helped them until they reached the beach, and later they were assisted to prevent the boat from drowning," he said. The media reported that local fishermen did not go to the sea for fishing on Saturday night because of bad weather. They were surprised to find the refugees in their area when they woke up on early Sunday.