Discrimination, violence impeding women's empowerment: W20
Printer-friendly version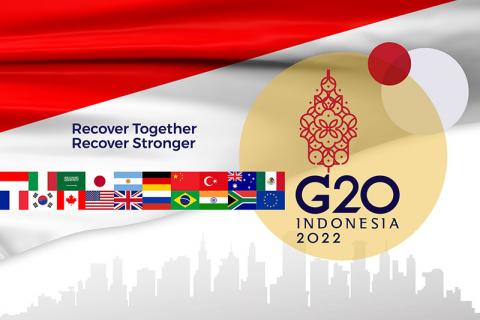 Jakarta, February 15 (ANTARA) - Discrimination and violence are challenges that are hindering women's empowerment and efforts to achieve gender equality, the chair of W20, Hadriani Uli Silalahi, said.
"We (understand) that discrimination and violence against women are challenges faced by women (in the process of) becoming empowered and equal in society," she remarked at the W20 Indonesia Policy Dialogue, which was broadcast from Likupang, North Minahasa, North Sulawesi, on Tuesday.
The discrimination women face is concerning since women MSME (micro, small, and medium enterprise) players have contributed greatly to the post-COVID-19 economic recovery, she said.
The W20 Indonesia Presidency will seek to encourage G20 country leaders to commit to women's empowerment and gender equality as a main global discussion, Silalah added.
W20 will also encourage the empowerment of women in rural areas and women with disabilities, she informed.
"For a long time they have been hampered by limited access," she added.
The W20 will also stress the necessity for public health services that cover both physical and mental health, she informed.
According to Silalahi, the W20 side event was conducted as means to gather inputs from G20 member countries to form strong advocacy.
"The function and purpose of the W20 side event is to receive inputs, insights, and thoughts for the development of W20 knowledge, as stated in our strategy, to form strong advocacy," she said.
She further said she hoped the G20's efforts to realize gender equality and empowerment could be done in line with the W20 theme, which is to "Recover Together, Equally."
The series of agendas for the W20 Presidency of Indonesia, as one of the engagement groups of the G20, has begun, she said adding, there will be several main agendas under the Women20 Summit and also additional agendas or side events.
The forum will raise several issues related to women's empowerment, she said.
The Likupang tourist area in North Minahasa, North Sulawesi, will host the first W20 side event scheduled on February 14–16, 2022, she added.
At least 150 participants comprising representatives from G20 member countries: the United States, Argentina, Brazil, Australia, Canada, Mexico, Turkey, Indonesia, South Korea, Japan, China, Germany, the United Kingdom, India, Saudi Arabia, South Africa, Italy, France, Russia, and the European Union will take part in the first meeting, which will be conducted in both online and offline format.