Dubai Design District launches 'Design for Good'
Printer-friendly version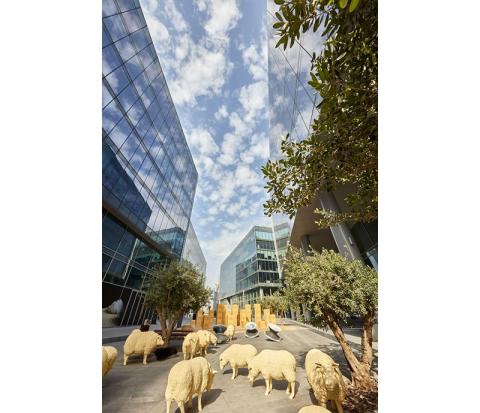 DUBAI, 26th July, 2018 (WAM) -- Dubai Design District, has announced the launch of 'Design for Good', a project seeking to connect the design community through creative collaborations that support and promote social change within the UAE.
Design for Good is based on three key pillars. The first pillar, Design for Placemaking, prioritises design solutions that encourage creativity and collaboration in public environments. The second pillar, Design for Sustainability, establishes that the design solutions presented should maximise long-term economic, social and environmental value. The third and final pillar, Design for Empowerment, reiterates that design solutions submitted should empower people and challenges perceptions.
Speaking about the cause, Mohammad Saeed Al-Shehhi, CEO of d3, said, "Design offers solutions to any problem and through the power of design we can ensure a positive impact on various communities. Collaboration has also proven to achieve greater creativity and improved solutions. Our decision at d3 to launch Design for Good is based on these fundamentals. We are confident such efforts will bring the local design community together to work towards the cause of supporting and encouraging social change."
Under the Design for Good programme, two projects will be rolled out in 2018. The first entitled 'The Mesh' will include a collaboration between the Fatima bint Mohamed bin Zayed Initiative, FBMI, and Emirati designer Roudha Al Shamsi. d3 has commissioned Roudha to design three shading structures for the d3 community that will be produced by Afgani women through FBMI. The proceeds will be utilised for the education of the women to further develop and enhance their skillsets. The three structures will be displayed at Dubai Design Week in November 2018 and then permanently placed in Dubai Design District.
The second project is entitled 'Design 100,' d3 is inviting designers from across the UAE to design a piece of furniture or a functional object. An expert jury will select the winning piece from which 100 pieces are to be produced by d3 in alliance with knowledge partner the American Hardwood Export Council and sold to the general public during Dubai Design Week. All proceeds from the sale will be allocated to Dubai Cares towards Syrian refugees.