Finance minister discusses cooperation issues with WB representatives
Printer-friendly version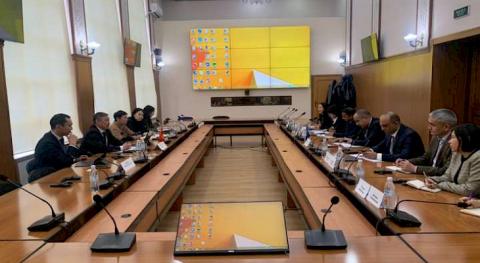 Bishkek, Jan. 26, 2023. / Kabar /. Finance Minister Almaz Baketaev met with World Bank Regional Director for Sustainable Development for Europe and Central Asia Samekh Naguib Wahba and Head of the World Bank Office in the Kyrgyz Republic Naveed Hassan Naqvi.
During the meeting, issues of cooperation were discussed, in particular, on the implementation of infrastructure projects aimed at promoting development in the field of energy, climate change, water supply, and the development of agro-food clusters.
As a result of the meeting, the parties reached an agreement on the joint promotion of the above issues.