Shortlink :
https://www.oananews.org//node/625788
The shortlink copeid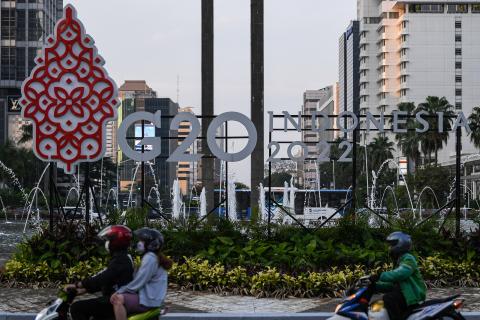 G20 EWTG Forum to focus on energy transition aspects
Yogyakarta, March 24 (ANTARA) - Aspects of energy transition will be emphasized during the Energy Transition Working Group (EWTG) Forum organized under Indonesia's G20 Presidency in Yogyakarta on March 23-24, Minister of Energy and Mineral Resources Arifin Tasrif stated. "For the EWTG Forum, we will emphasize issues relevant to energy transition. We had also designated three main issues of energy accessibility, technology, and funding," Tasrif noted during the G20 EWTG forum press conference in Yogyakarta on Thursday. According to the minister, the government must ensure that residents have equal access to energy sources, for which supporting infrastructures should be ensured. "To utilize new and renewable energy, we need supporting infrastructures and (should conceive methods on) how a reliable and competitive energy technology must be developed," he noted. Of the 46 new potential technologies, the forum decided to prioritize six technologies for funding assistance on energy transition based on the competitiveness aspect, the minister explained. "We must also consider how G20 member countries that contribute to 80 percent of the global economy can provide their support (to energy transition)," Tasrif remarked. G20 member countries must consider how to reach the joint commitment to achieve net-zero emissions, including the energy transition methods and forms of cooperation necessary to achieve the goal, he stated. "We must deliberate on how all countries must cooperate and collaborate to accelerate (energy transition) programmes, as the current emission output has caused climate change and its undesired effects," Tasrif noted. The minister highlighted that while Indonesia declared its commitment to achieving net-zero emissions by 2060, some other countries with conditions different from that of Indonesia have declared the year earlier in 2050 or later in 2070. Tasrif also confirmed that the G20 EWTG Forum would take place in three phases, with the first phase being hosted in Yogyakarta, the second phase in Labuan Bajo, East Nusa Tenggara, and the final phase in Bali.