Indonesia readies free-floating hotel for MotoGP spectators
Printer-friendly version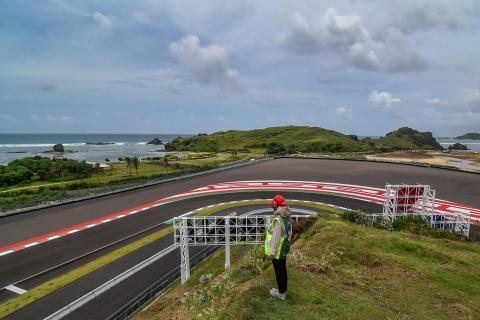 Jakarta, March 15 (ANTARA) - State-run ferry operator PT Pelni (Persero) has prepared Motor Vessel (MV) Kelud as a free-floating hotel, which will serve spectators of the Pertamina Grand Prix of Indonesia from March 17–21, 2022.
"We are always ready to carry out the duties and mandates of the Transportation Ministry to make the racing event successful by providing our ship," director of passenger transport business of the enterprise, Yahya Kuncoro, said in a statement received here on Monday.
People who want to stay on the ship will need to bring official tickets to the racing event, their first and second dose vaccination certificates, install the PeduliLindungi app, bring personal toiletries and towels, and make a reservation since the facility does not accept walk-in guests.
"For reservations, please contact the committee through email at Rsvhotelapung@ppl.ac.id. Write your name, address, identification number, phone number, picture of your official Pertamina Grand Prix of Indonesia ticket, as well as your first and second dose vaccination certificates," he informed.
The director said that the check-in time for the accommodation is 2 p.m. Central Indonesian Standard Time (WITA), while the check-out time is 12 p.m. WITA.
Furthermore, he informed that the vessel will provide beds for 1,500 people and has prayer rooms and canteens on board. However, there will be no free breakfast.
"In preparing for the accommodation, we have collaborated with the West Nusa Tenggara (NTB) provincial government and other parties who support the implementation of the racing event," he said.
MV Kelud left Tanjung Priok Port, Jakarta, on March 13, 2022, to Gili Mas Harbor, West Lombok district, NTB province. It is expected to arrive at the destination port on March 15, 2022, after traveling for around 43 hours.
There is also a Gili Mas – Mandalika shuttle service, which will operate from 6 a.m. to 12 p.m. WITA during March 17–21, 2022. Meanwhile, the Mandalika-Gili Mas shuttle service is provided from 12 p.m. to 6 p.m. WITA.
"People can contact Mr. Husni Adam as the committee's contact person at 082341574268," Kuncoro added.