Shortlink :
https://www.oananews.org//node/514891
The shortlink copeid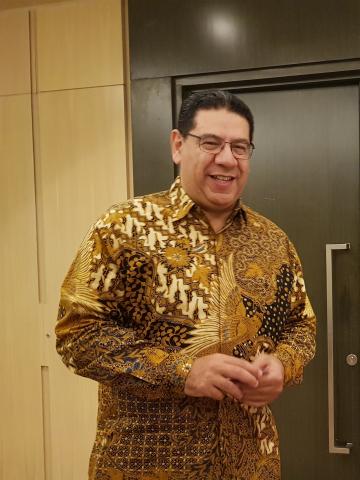 IsDB Is Confident Sharia Financing Free Of Ambiguities
Jakarta, Dec 5 (ANTARA) - Funding of infrastructure projects by the Islamic Development Bank (IsDB) is believed to be free from ambiguities, according to Head of IsDB`s Regional Hub Indonesia, Ibrahim Ali Shoukry. Shoukry informed Antara on the sidelines of a workshop titled "Unlocking Indonesia`s Potential in Procuring Social Sector Projects through Public-Private Partnerships" here, Tuesday. "IsDB financing for development projects is carried out based on sharia financing schemes, so there is no element of ambiguity in them," Shoukry stated. He explained that IsDB is financing government infrastructure development projects whose profit margin calculation has been made with the developers, so implementation of the projects, in terms of financing, is free from uncertainties. According to Shoukry, Indonesia is experiencing a demographic dividend, with 49.2 percent of the total population belonging to the productive age group of between 15 and 64 years old. "With this favorable demographic structure, Indonesia needs quality education and health infrastructure as well as other social infrastructure to make this demographic bonus useful in supporting sustainable development," he explained. Shoukry added that the IsDB, as a multilateral development bank, with a portfolio of US$5.1 billion in Indonesia, has encouraged and supported the central government and local administrations to adopt the Public-Private Partnerships (PPP) scheme in social infrastructure development projects. The workshop held by the IsDB brings together several ministries, local administrations, and the private sectors to build in-depth knowledge on PPP in the development of social infrastructure, especially in the fields of health and education. IsDB`s net portfolio in Indonesia comprises $3.1 billion for OCR, or Ordinary Capital Resource; $1.14 billion for ITFC, or International Islamic Trade Finance Corporation; $78.8 million to finance the private sectors; and $723 million for other financing, such as trade. Meanwhile, the Islamic Corporations for Investment Insurance and Export Credit has issued insurance worth $1 billion to support exports and investment in Indonesia. For sukuk or sharia securities in Indonesia, IsDB has invested $1 billion.