Kyrgyzstan plans to rent logistics centers in Tashkent and Moscow
Printer-friendly version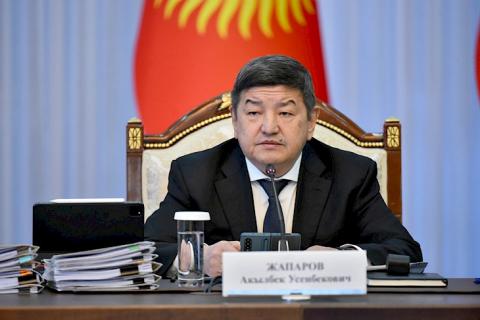 Bishkek, Jan. 23, 2023 / Kabar/. Head of the Cabinet of Ministers of Kyrgyzstan Akylbek Zhaparov instructed chairmen of the boards of the Russian-Kyrgyz and Uzbek-Kyrgyz Development Funds to build modern logistics centers in Bishkek.
During the republican meeting with the heads of regional state administrations and local governments on Saturday Zhaparov said that in these centers, goods that are exported to Russia and Uzbekistan, respectively, should be stored and undergo standardization procedures. He also instructed to rent sites for logistics centers in Tashkent and Moscow.
"We need a logistics center in Kyrgyzstan and rent a site there. We also need our own exhibition centers in Bishkek and Osh," he said.
The chairman of the board of the Uzbek-Kyrgyz Development Fund, Aziz Aliyev, noted that this year the fund planned to build a logistics center on the territory near the Dordoi market.