Shortlink :
https://www.oananews.org//node/624181
The shortlink copeid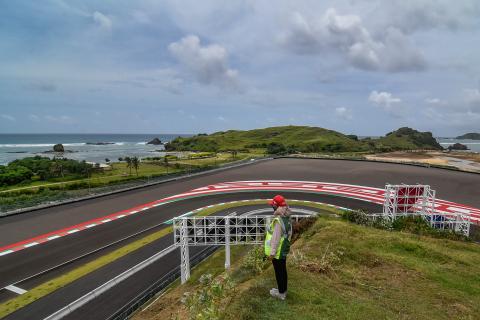 Some 3,427 joint personnel to secure 2022 Mandalika MotoGP
W Nusa Tenggara, March 9 (ANTARA) - Some 3,427 joint personnel are ready to secure the 2022 MotoGP event, scheduled on March 18-20, 2022, at the Pertamina Mandalika International Street Circuit, Central Lombok District, West Nusa Tenggara Province. West Nusa Tenggara Police Chief Inspector General Djoko Poerwanto, in a written statement on Wednesday, remarked that the joint personnel are those from the Indonesian Military (TNI), National Police (Polri), and related institutions, such as the National Search and Rescue Agency (Basarnas), Transportation Office, the Public Order Agency (Satpol PP), Health Office, and security authorities at the airport and port. "There will be additional personnel from the Polri headquarters," he affirmed. Poerwanto remarked that for securing the international event, the joint personnel will also be equipped with security equipment for implementation on land, in air, and at sea. Furthermore, speaking in connection with security strategies, such as escorting the arrival of spectators, regulating the flow of vehicles, preventing the transmission of COVID-19, and implementing health protocols, the Police Chief admitted that they are still dynamic. "I mean that they can still change at any time depending on the situation and conditions," he remarked. He affirmed that handling measures had been readied as a precautionary measure against some parties with dire intentions to disrupt the smooth running of the event. As the 2022 Mandalika MotoGP event will take place next weekend, Poerwanto also invited people for all strata of society to support and cooperate in keeping the event running safely and comfortably as well as ensuring that it stays conducive. "As the host, of course, our community stands to gain several benefits. To this end, let us work together to create a safe and peaceful community when the MotoGP event in Mandalika takes place," he remarked.