Shortlink :
https://www.oananews.org//node/667811
The shortlink copeid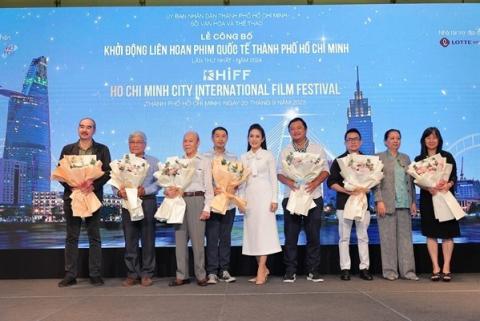 HCM City to hold first-ever int'l film festival
HCM City, September 22 (VNA) – The first-ever Ho Chi Minh City International Film Festival 2024 (HIFF 2024) will be held on April 6-13 next year with a wide range of activities, according to the municipal Department of Culture and Sports.

The event will draw the participation of some 200 filmmakers, actors and actresses from around the world.

Along with screening nominations, there will be an exhibition on the film industry, workshops, and refresher courses, among others.

Among the highlights of the festival, a cine show which features a series of music and fashion shows in movies will bring unique audio-visual experience to the visitors. The organisation of the show aims to honour Vietnamese and international cinematic works, as well as standout achievements of the fashion industry of HCM City and Vietnam.

Deputy Director of the Department Nguyen Thi Thanh Thuy said the festival will create an opportunity to improve the quality and expand markets for HCM City and Vietnamese movies.

The festival is expected to be a bridge to connect domestic and international filmmakers, actors, and actresses, helping them seek cooperation opportunities in the future, she said, adding that the event will nudge the city's images closer to international friends./.