Shortlink :
https://www.oananews.org//node/664008
The shortlink copeid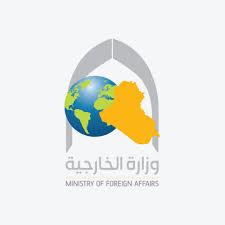 Iraq Welcomes The Adoption Of A Resolution By The UN Human Rights Council Of A Draft Resolution To Address Religious Hatred
Baghdad / NINA / -The Iraqi Ministry of Foreign Affairs welcomed the adoption by the United Nations Human Rights Council of a draft resolution "Addressing religious hatred that constitutes incitement to discrimination, hostility or violence."
The ministry confirmed in a statement that the draft resolution came after Iraq's demand not to repeat the phenomenon of burning and desecration of the Holy Qur'an, and the message of the supreme religious authority, Ali al-Sistani, which he addressed to the Secretary-General of the United Nations, Antonio Guterres, had an important and positive role in combating this extremist ideology that leads to abuse of sanctities and their symbols and burning the heavenly Books, including the Holy Qur'an, and the call of the Deputy Prime Minister, Minister of Foreign Affairs, Fuad Hussein, to hold an emergency session of the Organization of Islamic Cooperation to discuss the most important measures regarding the abuse directed at the Holy Qur'an in some European countries.
It noted that the Iraqi government has expressed its strong condemnation and denunciation of the repeated phenomenon of burning and desecration of the Holy Quran.
The ministry emphasized that these actions are inconsistent with the values of tolerance, acceptance of the other, peaceful coexistence and democratic values, and represent incitement to hatred and racism, and impede international efforts aimed at spreading the values of tolerance and moderation and rejecting extremism and terrorism, and undermining mutual respect between peoples and states.
It affirmed Iraq's call to the Human Rights Council, in the session held on Tuesday in Geneva, to assume its legal and moral responsibilities by setting up legal frameworks to criminalize these acts and punish their perpetrators, regardless of the place of their occurrence or the identity of the perpetrators./ End