Shortlink :
https://www.oananews.org//node/667502
The shortlink copeid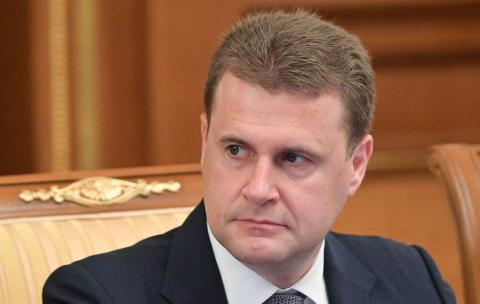 Minister: Foreign investors seek actively new cooperation options in Far East
MOSCOW, September 18. /TASS/. Foreign investor seek actively new options for cooperation in the Far East and also express interest in international advance-development territories, Russia's Minister for Development of the Far East and Arctic Alexey Chekunov told a news conference after the Eastern Economic Forum.
The Ministry for Development of the Far East and Arctic has drafted a bill on international advance-development territories in compliance with President Putin's order. The bill may be presented to the State Duma in autumn. Earlier, the ministry outlined parameters for the new preferential regime: businesses investing at least 500 million rubles ($5.1 million) may become residents. The new business territories may be using the free customs zone regime - free from taxes and duties, as well as special currency control approaches.
"The international agenda is getting more diversified, and countries in South-East Asia and the Middle East are getting more active. <…> [At the Far Eastern Economic Forum] the Kingdom of Thailand's prosecutor [asked] to have an intergovernmental investment agreement between Russia and Thailand. This is exactly the option that international advance-development territories offer. Foreign investors realize the role of the Far East and the importance of the Eastern Economic Forum, they seek new options for cooperation," the minister said.
Earlier, in an interview with TASS, the minister said about the competition among the Far Eastern districts to launch first international advance-development territories.
The 8th Eastern Economic Forum (EEF) took place in Vladivostok on September 10-13, 2023. The slogan for this year's forum was: On the Path to Partnership, Peace and Prosperity. The Roscongress Foundation was the event organizer. TASS was the forum's general information partner.
Photo by Alexander Astafyev/POOL/TASS