Putin, Xi Jinping wrap up talks in the Kremlin
Printer-friendly version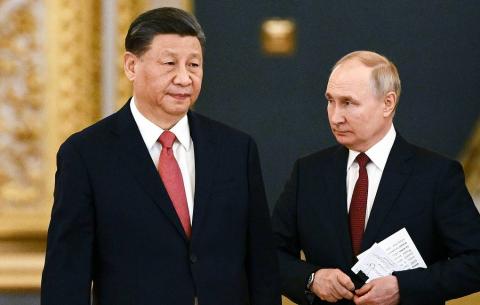 MOSCOW, March 21. /TASS/. The talks between Russian President Vladimir Putin and Chinese leader Xi Jinping have ended in the Kremlin, lasting nearly three hours.
At first, the two leaders met for more than one hour and a half with a limited circle of delegates, and then they continued negotiations with the expanded circle of delegates.
The talks were held in the Grand Kremlin Palace. Later, the sides plan to sign joint documents and make statements for the media. The program of the visit on Tuesday will end with a state dinner in the Palace of the Facets.
Photo by Alexei Maishev/POOL/TASS