Romanian Ambassador In Baghdad: Romanian Companies Want To Organize Tourist And Archaeological Trips To Iraq
Printer-friendly version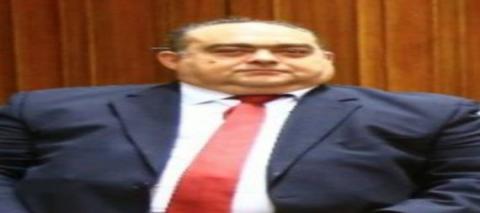 Baghdad / NINA / - The Romanian ambassador to Baghdad, Radu Octavian Dobre, confirmed the strong desire of Romanian companies to organize tourist and archaeological trips from Romania to Iraq.
In a special statement to the National Iraqi News Agency (NINA), he said: "The past few years have witnessed an improvement in the security situation in Iraq and the successful organization by the Iraqi authorities of the 25th Gulf Cup in Basra at the beginning of this year."
He added: "The best proof of this is that we were contacted by organized tourist groups from Romania who wish to travel to Iraq to visit archaeological sites, not just religious ones." Explained that : "Iraq is a beautiful country with great tourism potential, however, stability remains a major factor in order to take advantage of these potentials.
He stressed that: "Iraq is a traditional friend of Romania, and there is a strong will on both sides to promote political dialogue."
He said: "Romania is keen to identify and develop opportunities for cooperation and to promote mutual knowledge and understanding in all political, economic and cultural fields, despite the series of crises that struck the country and the world recently, such as the threat posed by ISIS or the Corona pandemic, and currently the war on our borders, has had an impact on the progress of bilateral relations.
He added: "Iraq is located in a very active geopolitical area, and I believe that it will soon become one of the most important countries in the Middle East, and for the security of Romania and the European Union, it is very important to have an Iraq that is politically stable and economically developed."/ End