Shortlink :
https://www.oananews.org//node/654793
The shortlink copeid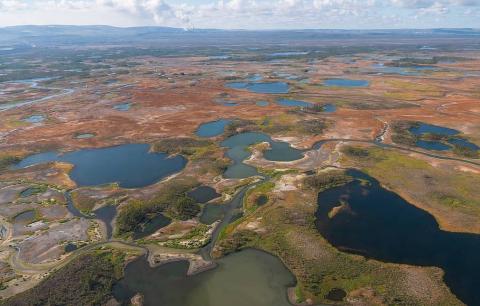 Russia's permafrost monitoring bill sparks interest by other countries — minister
MOSCOW, March 6. /TASS/. A bill to establish a state permafrost monitoring system, which has already passed the first reading in the Russian State Duma, is gaining interest abroad, Russian Minister of Natural Resources Alexander Kozlov said on Monday at a hearing of the Ecology, Natural Resources and Environmental Protection Committee of the Duma, the lower house of Russia's Federal Assembly, or parliament.
Kozlov noted that this legislation has no equivalent in the rest of the world and, hence, representatives of foreign countries have taken an interest in this initiative. "Many countries were ready to join us, to make use of this information, and nobody was interested in [perceiving] Russia in the tones and views in which we are being painted," Kozlov added.
The bill calls for establishing a state permafrost monitoring system in Russia's onshore Arctic zone. "We will learn to forecast consequences and prevent accidents on the basis of data from 140 [monitoring] stations," the minister said.
Photo by Grigory Pokras/TASS